034 Motorsport Transmision Mount
Go Back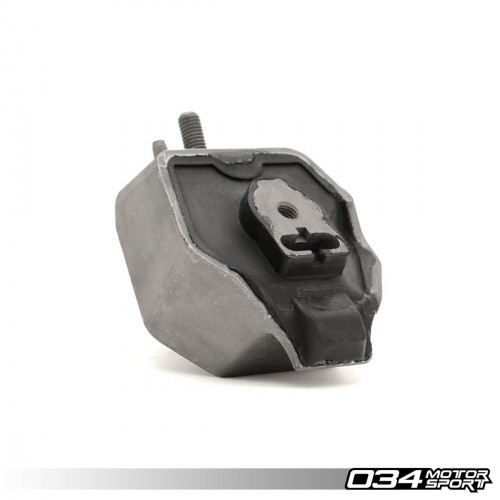 Product Information
We've been testing these mounts for some time to ensure they are reliable and meet the criterion for the intended use - results so far are very exciting!

WHAT THEY ARE: A new line of rubber motor mounts made FOR us by OE suppliers to OUR specifications.

STREETDENSITY Mounts are solid rubber mounts with a 50 durometer about 10% stiffer than stock, this means they still ride smooth and quiet but provide a marked improvement in drivetrain dampening over stock mounts. Livable street performance with serious sport intentions. Note, since there are no voids or air pockets in these mounts, even though the rubber is only 10% stiffer, the resulting reduction in drivetrain movement is actually 25% stiffer.

NOTE, THIS IS NOT AN OE MOUNT, OR AN RS4 MOUNT, AND ARE NOT AVAILABLE FROM ANY OTHER SOURCE - These are built by an OE supplier to 034Motorsport specifications.
Mounts will fit all C4 chassis S4, 100 and A6 manual transmissions.
Price PER mount, one car will need 2.