ABT Wide Body Aero Package for Q5
Go Back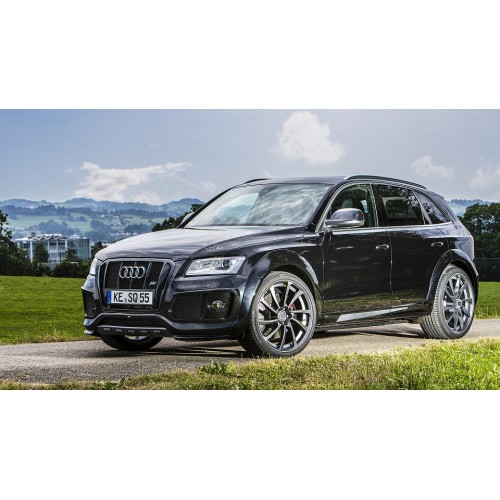 Product Information
Consisting of:
Front Skirt
Front Grille
Fender Extensions
Door Strip Attachments
Rear Wing
Rear Skirt Set (incl. 4-Pipe Rear Muffler)
An SUV should be sporty and chic, and that is how the ABT Q5 was designed. The Bavarian engineers have given their all to preserve it's character, underscore it even and lend it more assertiveness and dynamism. Height adjustable suspension springs lower the CoG by about an inch on the front and rear axle. This doesn't only make the ABT Q5 look more striking, it now also handles better when cornering. The springs go very well with the quattro and the extravagant looks: front skirt, front grille, door strip attachments, fender extensions and a rear wing certainly form an assertive unit.
The ideal wheels here are the ABT Sportsline DR, FR and GR, available in various dimensions and with premium high-performance tires. Which design you choose in 20 or 21'' is up to you, of course. Although we are sure we have something for everyone when it comes to our Audi Q5.
Brand:
ABT
Product Code:
8R2817001