ABT Fender Extensions for Q5
Go Back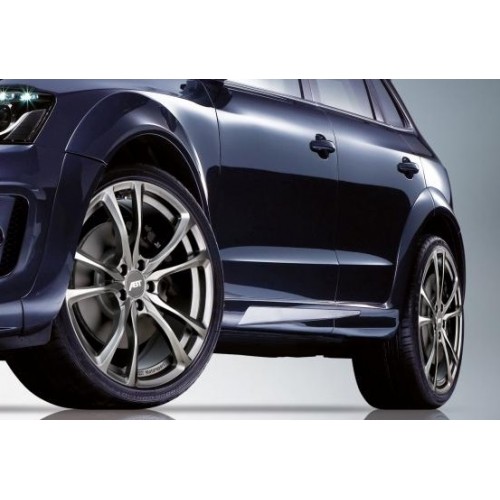 Product Information
Not suitable for:
- vehicles with S-Line exterior
- vehicles with off-road package
- vehicles with door sockets

only in connection with:
- ABT front apron; Art.-No .: 8R0817101
- ABT front apron; Art.-No .: 8R2817110
- ABT rear bumper sets; Art.-No .: 8R0817103-

Additional information:
- For vehicles with an S-Line exterior package, a fencing of the Abt fender extensions is only possible if the vehicle is previously retrofitted to the plastic wheel arches (covers for wheel arches) of the standard model.
- For Q5 (8R0 / 8R2) only in connection with front apron and rear sprocket set


skirt Additional information:
- The adhesive used for the assembly is not included in the scope of supply. Only the adhesives listed in the corresponding test documents (ABE / parts certificates / expert opinion) may be used. Disregard leads to the loss of the general operating license of the vehicle and can result in the loss of the insurance protection as well as to criminal consequences!

The approved adhesives can be purchased from Volkswagen / Audi under the item number 000.071.785 D as a complete adhesive set (adhesive including primer). Six adhesive sets are required for assembly. The primer contained in the glue kit is not required for assembly.
Brand:
ABT
Product Code:
8R0817122