AWE Tuning Track Edition Exhaust
Go Back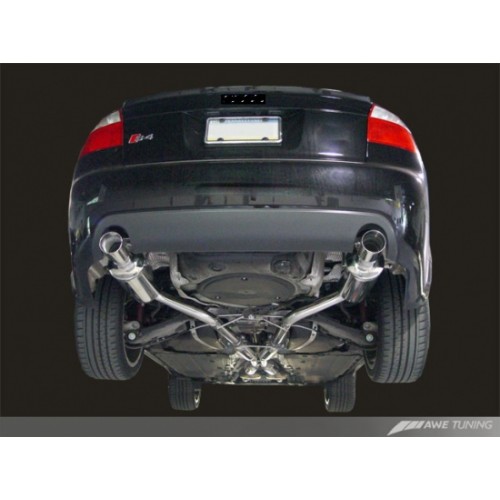 Product Information
Developed in-house on AWE's AWD dynamometer, with a critical ear lent to sound volume and tone character, AWE guarantees the most powerful exhaust system yet for this great car. Featuring AWE's distinctive double walled taper tips in a 3.5" (90mm) diameter, this system looks fantastic on the car.
AWE's exhausts have earned praise from their owners and the press alike, due to their unique "Jekyll and Hyde" personality. AWE spends considerable time and effort during development to achieve remarkable civility when idling and at part throttle cruising, while also producing a war-cry wail when full throttle is applied.AWE's exhausts are hand made utilizing only the finest casing and packing materials, they command respect without calling unwanted attention to themselves. Sophisticated, refined and powerful, all at once.
Dyno verified gain of 14.2 HP and 14.8 FTLBS TORQUE corrected to the crank.