AWE Tuning 2.0T Performance Downpipe
Go Back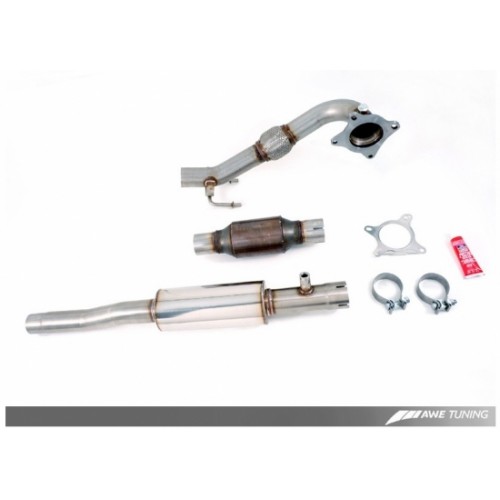 Product Information
The factory downpipe chokes the TSI engine. With two very restrictive catalytic converters in place, the OE downpipe was not made with performance in mind. Let's fix that.
We started by replacing these units with a German made high flow HJS metal catalyst. We also incorporated an integrated resonator to keep the exhaust sound volume civilized even with the elimination of the very restrictive factory converters. Combined with the Touring Edition Exhaust, the AWE Tuning CC 2.0T Downpipe unlocks an impressive +21hp and +20tq at the crank.
Please note that due to the use of high flow catalytic converters, our downpipe section is legal only for racing vehicles which may never be used upon a highway.