AWE Tuning Touring Edition Exhaust
Go Back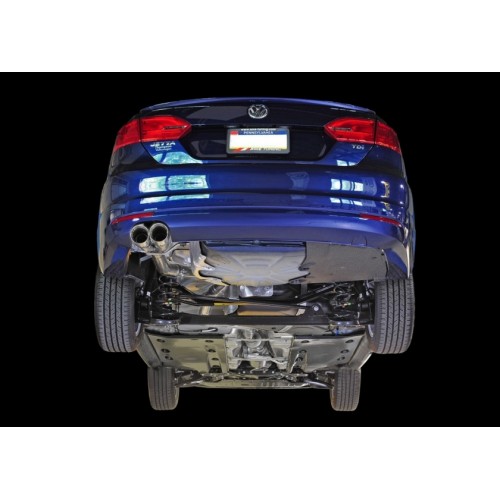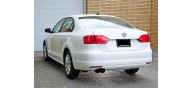 Product Information
Seven and a half pounds lighter than the stock exhaust, the hand-crafted Mk6 Jetta TDI Touring Exhaust System replaces the rear muffler and downpipe back, guarantees no Check Engine Light, and offers a 2 year warranty to underscore AWE Tuning's commitment to quality.
The system is crafted from mandrel bent T304 Stainless Steel and comes in two varieties:
Polished Silver with 90mm Slash Cut Tips

Diamond Black with 90mm Slash Cut Tips
The AWE Tuning MK6 Jetta TDI Touring Edition Exhaust:
Designed and manufactured in-house at AWE Tuning

Weight savings of 7.5lbs vs. stock exhaust

Straight-thru design, no mufflers or resonators

Retains emissions compliance – no CEL

Hand crafted from T304 2.5" Stainless Steel tubing

Stainless steel band clamps

Machined Aluminum exhaust stabilizer clamps and wrench included

Reuses the OE Sleeve clamp

Clamps to downpipe

2 year warranty
Fitment Note: For TDI owners with DPF/EGR Delete systems, this exhaust will only work if your downpipe is deisgned to mate with the stock TDI downpipe-back system.
This is the system for the TDI owner looking to distance the look of their diesel from the masses.