KW Adjustable Lower Control Arms
Go Back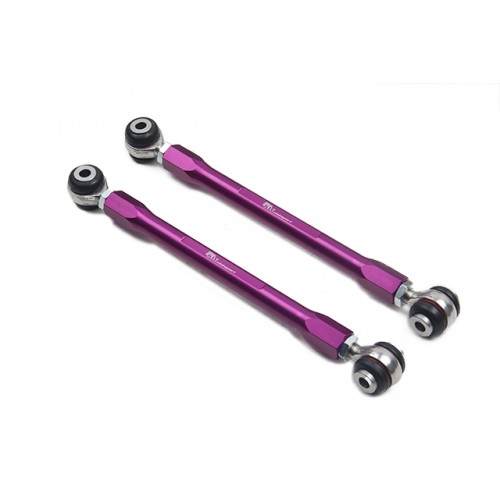 Product Information
The new KW adjustable lower arm for BMW M2/M3/M4 does more than just maintain your alignment - they control your suspension through a complete range of motions. Replacing OE faulty or worn control arms with these superior components is more than a performance upgrade, it ensures predictability & repeatability through the suspension travel.

The KW suspensions BMW M2/M3/M4 adjustable lower arm offers significant handling improvements and will be a massive improvement over OE. Their specifications exceed tightness, strength, durability, and endurance tests by the Automotive University of Applied Science in Esslingen/Stuttgart Germany allowing them to be road certified by the TUV. The adjustable control arms are constructed out of OE induistrial quality aluminum, AINgSi1 (ENAQ 6082) and will feature completely sealed spherical bearings made by Hirschmann.

Each Adjustable control arm is KW engineered, made in Germany, and are a perfect complement to a set of KW 3 Way Clubsport Coilovers if the goal is faster lap times.