KW V2 Coilover Kit
Go Back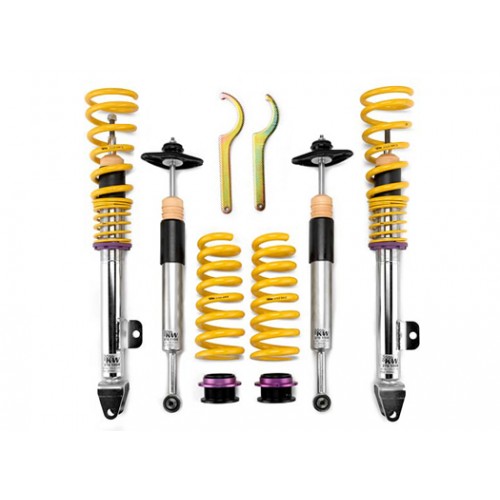 Product Information
KW V2 kits offer:
Stainless Steel "Inox-Technology"

High quality component parts for durability

Adjustable rebound dampening technology

Lowering range approved by the TüV

Fully finished complete solutions
KW was founded in 1995 and at the beginning it only existed of three employees and had an operating area that was rather small. Today, KW is represented all over the world and has approximately 200 employees in five locations. Currently, KW is the epitome for premium products in car tuning and automobile refinement. KW offers its customers the largest suspension program world-wide and each component is tested using their state-of-the-art seven-post drive dynamics test.
Range of lowering is 1.0-2.0" for the front and 1.2-2.1" for the rear.