KW V2 Coilover Kit
Go Back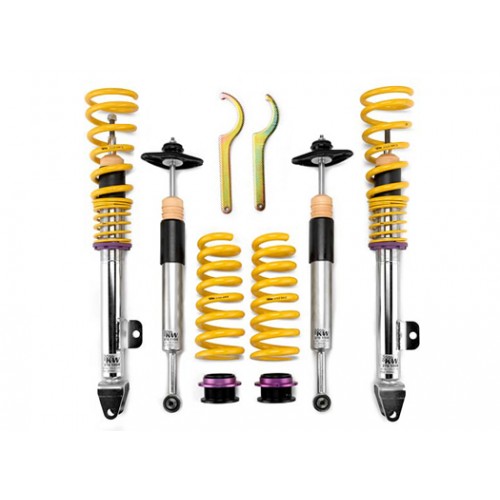 Product Information
This system intended for the experienced driver who does not only wish to determine the individual lowering of his vehicle, but also wishes to carry out setup adjustments. The adjustable rebound damper allows adjusting the pitch and roll behavior of the vehicle and therefore the driving pleasure can be adapted to the own requirements.
These coilovers are for serious drivers and offer up incredible handling without compromise. They are adjustable for the experienced driver and tuner, making them ideal for anybody who wishes to give their vehicle a slight edge over the competition.
KW V2 kits offer:
Stainless Steel "Inox-Technology"

High quality component parts for durability

Adjustable rebound dampening technology

Lowering range approved by the TüV

Fully finished complete solutions
Lowering
F: 1.4-2.6"
R: 1.0-1.2"