RENNtech Motorsport Suspension Package SLR McLaren
Go Back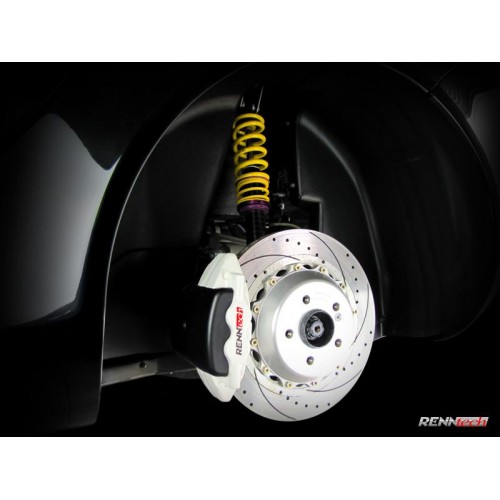 Product Information
Our 3-way adjustable racing suspension system has been designed for professional motorsports from the world leader in suspension technology, KW Suspensions.
This system is based on a mono-tube damping construction with a separate adjustable compression reservoir canister. The 3-way has a very large working range of dampening adjustment and allows for nearly any adjustment possibility.
An additional benefit is the freedom to mount the adjustable compression reservoir, allowing easier access for adjustments. This also keeps the dampener fluid temperature cool for consistant operation.
This suspension is both extremely capable on the track and complaint on the street making this the perfect option for those looking to blend club racer performance with daily driver comfort.
Our Motorsport suspension is also available with the optional hydraulic lift suspension (HLS) option for the front axle to gain additional clearance over bumps ands road hazards.
Additional information on the HLS option can be found by clicking

here

.
Brand:
RENNtech
Product Code:
32.199.COV3.01