KW DLC Suspension Kit w/ Airmatic
Go Back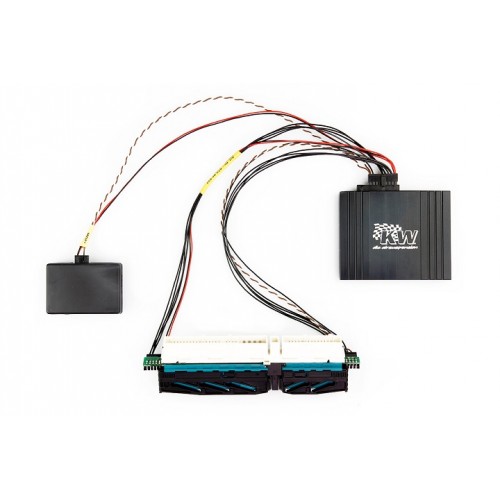 Product Information
Electronic lowering modules for a more attractive vehicle appearance and increased driving dynamics - to be used with KW App for iPhone, iPod touch and iPad
The KW DLC (Dynamic Level Control) provide a more attractive vehicle perspective for cars and SUV with factory air suspension. The KW DLC is an electronic lowering module which can be easily and quickly connected to the stock wiring harness via an adapter plug. The module provides a lowering range up to 50mm. The height can be adjusted via the KW DLC App.
Compatible comfort
The electronic lowering module is compatible with various OEM manufacturer's air suspension systems. Whether the system is Audi's "adaptive air suspension", Mercedes-Benz AIRMATIC or Mercedes-Benz ABC - all factory features remain fully functional. Deactivation of the DLC module is not necessary.
Easy to install KW takes into consideration the smallest details when creating an application specific product. Our vehicle-specific applications increase the ease of installation of the DLC module into your car or SUV. Utilizing the switch placed at the control unit, incremental lowering heights can be adjusted and set. The KW DLC App provides this adjustment remotely and the added options of varying ride heights.
The lowering heights can be adjusted in pre-set fixed increments via the switch located at the control unit.
Lowering
Front Lowering:

0.0" to 1.2"

Rear Lowering:

0.0" to 1.2

"