RENNtech ECU Upgrade GL450
Go Back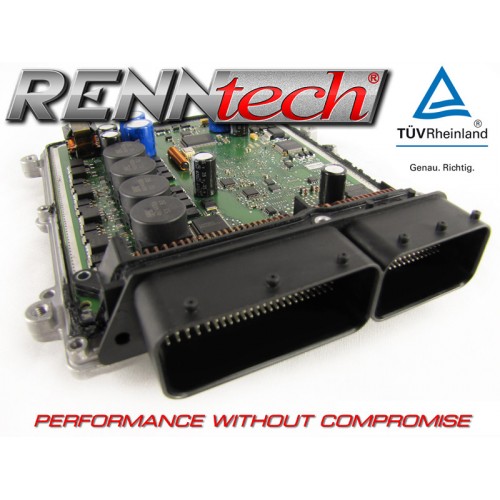 Product Information
Our proprietary ECU upgrade for the Mercedes M278 engine offers huge gains in performance across the entire RPM range without sacrificing around town comfort or daily driver reliability.
Our ECU tune offers huge performance gains; increasing performance from 362 HP and 406 lb/ft torque, to an astonishing 501 HP and 576 lb/ft at the crank! This allows the M278 engine to run the quarter mile in an impressive time and dramatically improves 0-60 mph times.
GL 450 (X166- M278 Biturbo Engine) Stock Performance:
362 HP @ 5,250 RPM; 406 LB-FT @ 1,800 RPM

Note: Mercedes M278 engine performance when measured obtains higher numbers that rated from factory.
Modified Performance:
501 HP @ 4900 RPM; 576 LB-FT @ 4100 RPM
Gains:
Brand:
RENNtech
Product Code:
54.166.GL450BT.V8