KW V2 Comfort Coilover Kit
Go Back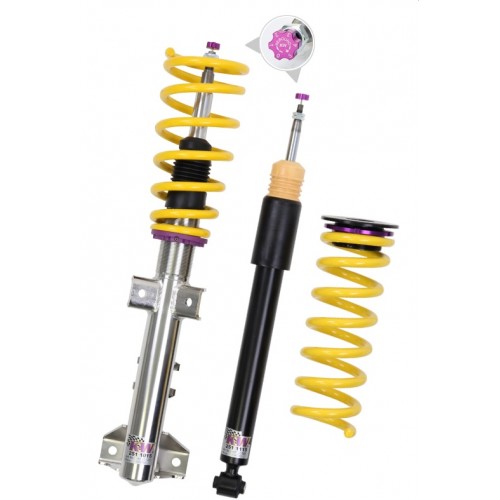 Product Information
KW Street Comfort: Individual sport suspension with Maximum comfort
Height adjustable Street Comfort allows a lowering of 10-40mm depending on the vehicle. This allows for the flexibility to improve the look while adding custom products like aftermarket wheels.
At the same time the lowering has a positive effect on the driving dynamics and road contact. With this discreet but effective lowering more spring travel will be retained to combine a comfortable spring with harmonic dampener, this way the best driving comfort is guaranteed.
For Vheicles WITH OUT AIRMATIC Only!!!