Remus Cat Back Exhaust for 95B
Go Back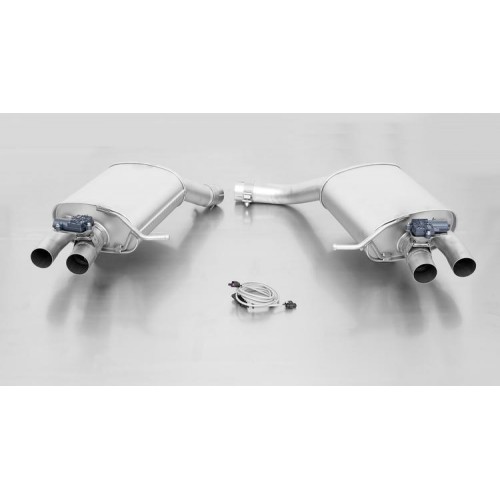 Product Information
Ranked number one in the world, Austrian manufacturer REMUS is ahead of the game with their top of the line exhaust systems. At REMUS, an exhaust is not simply built and put on the market. Each setup is rigorously tested not just for optimum performance, but for the highest quality sound attainable. If they are not perfect, the system is re-engineered and tested until the perfect balance between performance and sound is achieved.
Every REMUS exhaust system is crafted from only the finest titanium and steel, giving it the durability necessary to stand up to the rigors of various driving styles.
All REMUS systems are vehicle specific and easy to install as durable bolt-on systems.
The 100% stainless steel manufactured REMUS catback system which features proven internals to reduce back pressure and an oversize bore diameter to ensure maximum power and the unique REMUS sonorous sound. The considerable reduction in back pressure ensures a noticeable increase in power and torque and allows the engine to rev more freely then before. The technical experience gained from many motor sport projects using REMUS catback systems has flown directly into the production process and result in combination with the REMUS quality assurance to an absolute top class product. As a matter of course, all REMUS catback systems are supplied with EC approval which eliminates the need to register the system in the car documents.
Features:
Aggressive racing sound

Shot blasted surface, 100% stainless steel

Performance increase, low back pressure

Light weight construction

Perfect shape and fitment
Exhaust Tip Options:
102 mm angled, chromed

102 mm angled, carbon w/Titanium Internals
Brand:
Remus
Product Code:
689014 0500LR 689014 00 00 689014 0100