KMD Tuning - 2.0T FSI High Pressure Fuel Pump Kit
Go Back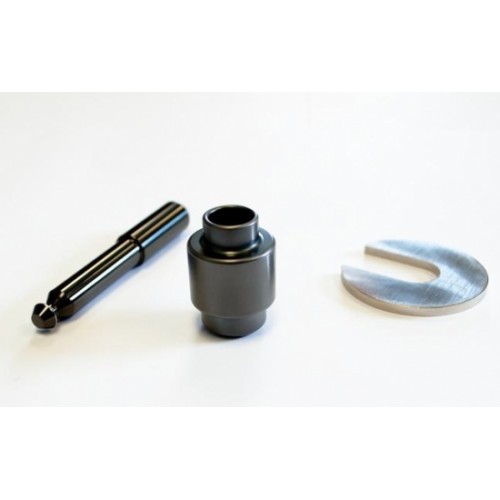 Product Information
KMD Tuning + Aviva Instruments = The New KMD Tuning HPFP
Why did we change the current design?
The KMD Tuning team took our customers, tuners, race teams and product wholesalers feedback and ran with it! The consensus was the same; reliability, durability and ease of installation. After much brainstorming and engineering models made by Aviva Instruments we present to you the all new KMD Tuning & Engineering High Performance Fuel Pump (HPFP).
The new design improves on the previous offerings with an all new and tested approach. Concentration was put on material properties and manufacturing processes to achieve appropriate surface quality important to raising the performance goals to full potential. Customized surface treatments and coatings, for low friction, long service life and extended reliability.
What has been improved?
Each Fuel Pump goes through 18 step manufacturing and certification process in Southern California.

Precipitation hardened stainless alloys are used for the piston and cylinder.

Piston surface treatment is a proprietary coating applied by PVD. Refined for lower μ than traditional DLC coatings.
Cylinder interior surface is treated with a ultra-low μ dry film lubricating coating after precision honing.

KMD Tuning & Engineering chose Aviva for their engineering standards and well known client list (click for details). We approached Aviva Instruments with the project proposal in 2011. After 1 year of process refinement, validation and testing KMD Tuning is excited to release the finished product to the motor sports community.
Installtion Instructions download.
Item is Out Of Stock but we are taking Pre-Orders.