KMD Tuning - Front Lower Stress Bar
Go Back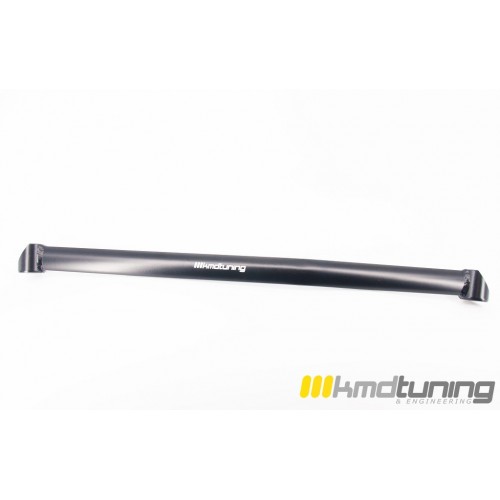 Product Information
KMD Tuning continuously strives to give our customers a good product at a reasonable cost without sacrificing quality. So we are proud to offer a front lower stress bar made from quality AL 6061 T6, 6063 T6 Aluminum Alloy. The stress bar is made to:
- Improve Steering;
- Provide Better Stability; and
- Reduce Subframe Flex.
The 2 bolt design easily bolts up to the front subframe using the control arm bolts.
KMD Tuning performed extensive testing on VW / Audi's that were looking for stronger steering and a more stable chassis at the 1/4 mile, on the track and on everyday roads / highways. We asked each driver for their opinion and the responses were all the same…"What did I ever do with out these bars?". Try them for yourself; we know you won't be disappointed!
Kit Includes:
- Front Lower Stress Bar
- A.R.P. SS Bolts
- A.R.P. TQ spec
Currently unavailable for Jetta GLI DSG with steel subframe.