P3 Cars Boost Gauge
Go Back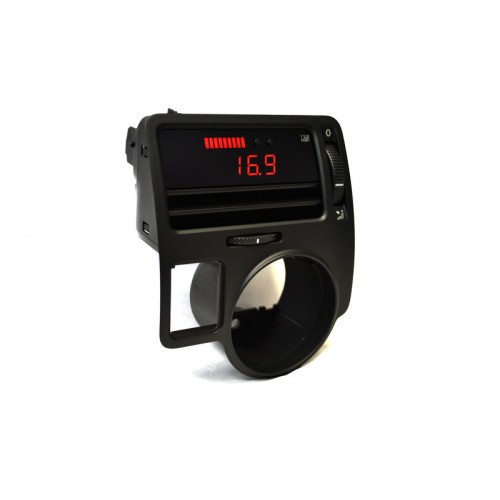 Product Information
P3 Digital gauges provide the highest level of OEM integration and color match offering more features than any other gauges in their segment. Starting at a price competitive to single feature old-school needle gauges, they offer unmatched feature to price ratio.

All gauge models include an on-the-fly configuration menu for setting units (BAR/PSI for boost), as well as feature options, and ambient calibration.
P3 BOOST GAUGE
High quality anti glare / anti scratch screen with laser etched P3Cars LOGO.

Requires a boost tap (not included)

Same display resolution and brightness as the VIDI line of gauges.

Standard 45 PSI high resolution boost sensor

Available 80 PSI high resolution boost sensor (from our VIDI line)

All inclusive package with hose kit , sensor , display , wire , wire nuts, electronics

Colour matched illumination per platform

Ultra accurate Boost display

Quick look battery voltage

One touch Vehicle sleep battery voltage check (ideal for people who store their cars and want to check battery health) Also useful at shows or when using your cars entertainment system without the ignition switched on.

Works with any tune, any set up.
Standard gauge (without vent option) REQUIRES the Jetta style vents, which fit both Jetta and Golf GTI cars. If you have a Golf / GTI You must use the Jetta style vent as shown in the photo above, or choose the vent-preinstall option.