RENNtech R1 Performance Package SLS GT
Go Back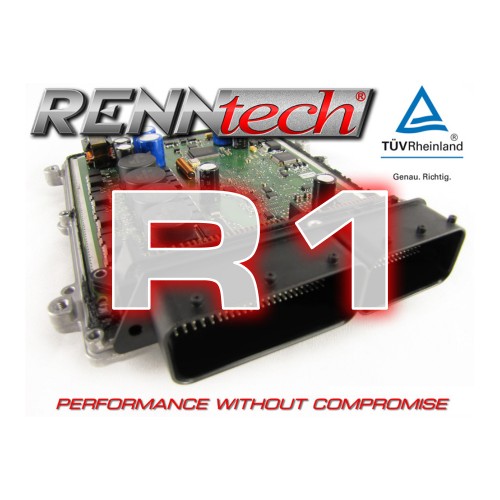 Product Information
Our SLS performance package 1 features our proprietary ECU tuning software combined with our long tube headers unbelivable sound with performace to match.
Our long tube headers are designed and manufactured in house and feature high quality, tri-metal, 200 cell sport catalytic cells which are ceramic coated to reduce heat in the engine compartment as well as combat against thermal stress.
The long primary tube headers generate incredible low end torque for quicker acceleration off the line and improved exhaust gas flow with reduced backpressure. This coupled with our ECU tuning software ensures the bite of your SLS is as wicked as the bark of the exhaust note.
R1 Package includes:
RENNtech HHT ECU Upgrade - Hand Held Tuner

RENNtech Long Tube Headers w/ 200 cell sport cats
SLS GT (C197) Stock Performance:
583 HP @ 6800 RPM; 479 LB-FT @ 4750 RPM
Modified Performance:
604 HP @ 6800 RPM; 515 LB-FT @ 4750 RPM
Brand:
RENNtech
Product Code:
197.SLS.PERF01.GT