Unitronic Bolt-On Supercharger Pulley Kit for 3.0TFSI CREC
Go Back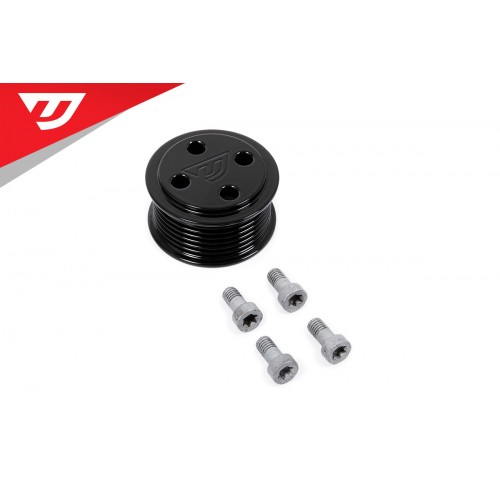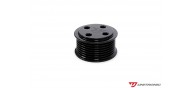 Product Information
Stock Power : 333HP / 325LB-TQ Unitronic Stage 2+ : 450HP / 385LB-TQ
93 OCTANE / 98 RON GAS
HP +117 TORQUE +60
For Clients interested in upgrading their vehicle equipped with the 3.0TFSI (CREC) engine, Unitronic's Bolt-On Supercharger Pulley Upgrade effectively raises boost levels by increasing the speed in which the supercharger spins, allowing for additional airflow to be ingested by the engine. Without a corresponding Software calibration to make use of the increased boost levels, the system will simply bleed off excessive boost resulting in no performance benefits.

Unitronic has developed corresponding Stage 2+ Performance Software for use with its Bolt-On Supercharger Pulley Upgrade to provide its users with an increase in maximum power!
Unitronic Bolt-On Pulley

Installation Hardware

Unitronic Stage 2+
Install
Unitronic's Bolt-On Pulley Upgrade Kit is straight forward to install and consists of many OEM and precisely engineered Unitronic components using the latest in 3D modeling technology, to ensure perfect fitment and maximum performance.