Privacy Policy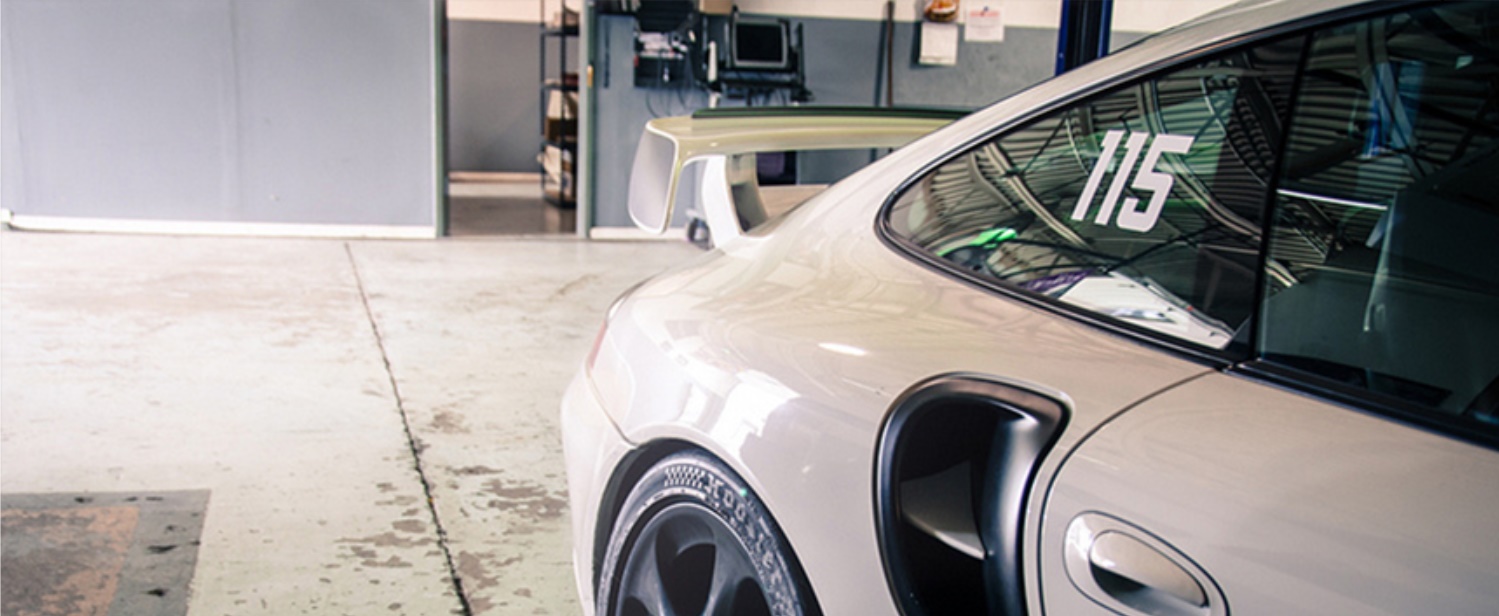 Privacy Policy
Shop Safely & Securely With Us:
When it comes to online shopping, KMD Tuning's goal is to protect consumers from credit card information theft. We have taken every precaution to protect user information on-line and off-line. Therefore, KMD Tuning is PCI-DSS compliant and utilizes industry leading security technology to transmit credit card data securely so you'll never have to worry about the safety of your information while shopping with us and our site.

Information We Collect & How Its Used:
KMD Tuning is the sole owner of the information collected on this site, unless otherwise stated. We collect information when you register on our site, place an order and subscribe to any lists. You have the option to visit our site without registering or subscribing, however, when ordering, registering, or subscribing on our site you'll be asked to enter your name, email address, mailing address, phone number, and vehicle information. We may also obtain information from other sources and combine that with information we collect through our site.
The information we collect may be used in any of the following ways by way of phone, text message, email, and mail:
To process transactions for orders placed.

To send order status updates.

To send reminders and confirmations for scheduled services and to follow-up on services provided.

To personalize your experience and to better respond to individual needs.

To improve our website offerings based on the information and feedback provided.

To improve customer service so we can effectively respond to service requests and support needs.

To send company, product and/or service related information, updates, specials, etc., by mail, email or text message.
To opt-out of receiving future emails and/or text messages, following the unsubscribe instructions or submit a written request via email to [email protected] (fulfillment of verbal opt-out requests cannot be guaranteed).
KMD Tuning uses outside shipping companies to deliver orders and credit card merchant processing banks to charge buyers for goods and services. We do not grant these companies permission to retain, share, store or use personally identifiable information for any secondary purposes.
Although we collect information from users at several different points on our site, rest assured that it will never be sold, exchanged, transferred, or given to any other company for any reason whatsoever without your consent other than for the expressed purposes of delivering order status and products and/or services purchased from KMD Tuning.
KMD Tuning uses IP addresses to analyze trends, administer the site, track users movement and gather broad demographic information for aggregate use. IP addresses are not linked to personally identifiable information.
Cookies must be enabled within your web browser settings to place an order. Cookies are small files that a site or its service provider transfers to your computer's hard drive through your web browser (if you allow) that enables the sites or service providers systems to recognize your browser and capture and remember certain information. We use cookies to help us remember and process the items in your shopping cart and to provide a superior shopping experience. These cookies may also be used by third party partners of KMD Tuning in order to manage our advertising on other third party web sites. These third party partners will use cookies to gather information related to your activities on our website and other browsing history in order to provide advertising material based on your browsing activities and interests.
JavaScript may need to be enabled in order to use our website. JavaScript is a standard coding language that is often used to add interactive effects in a web browser. Order submission process requires JavaScript in order to function correctly (including, but not limited to: adding to cart, removing from cart and order checkout).

Protecting Your Information:
KMD Tuning offers the use of a secure server, which is kept in a secure environment on or off premises and/or maintained by a third party. We use a variety of security measures both online and offline to maintain the safety of your personal information when you place an order or enter, submit, or access personal information. All sensitive and payment information provided is transmitted via Secure Socket Layer (SSL) technology and then encrypted into our payment gateway providers' database. The only data that is stored is the unique payment token, which is an encrypted set of alphanumeric characters and is only accessible by those authorized with special access rights to such systems. This unique token is stored on KMD Tuning's system and is only valid when used from the KMD Tuning System. Physical credit card data is never stored in our system.
All user information is restricted in our offices and/or secure files. Only employees or executives who need the information to perform a specific job (for example, a billing clerk) are granted access to personally identifiable information. Executives and employees with special clearance can only access personal information via a special password-protected section of our site. Any time new policies are added, employees and executives are notified and reminded about the importance placed on privacy and what can be done to ensure the protection of customer information.
KMD Tuning offers the option to store payment information in your account on our site. This payment information is secured using the same methods indicated above.
KMD Tuning is not responsible for the privacy practices used by other websites we have web links for. We encourage users to be aware when they leave our site or click on a web link from our site and to read the privacy statements of other sites that collect personally identifiable information. This privacy statement applies solely to information collected by KMD Tuning's site.
Our site may offer social sharing features and other integrated tools, which allows you to share with other media sources from our site. The use of such features enables the sharing of information with your friends or the public, depending on the settings you establish with the entity that provides the social sharing feature. For more information about the purpose and scope of data collection and processing in connection with social sharing features, please visit the privacy policies of the respective entities.
We do not sell, trade, or otherwise transfer personal identifiable information to outside parties. This does not include trusted third party partners who assist us in operating our website, conducting our business, providing promotional or advertising activities, or servicing you, so long as those parties agree to keep this information confidential. We may also release information when required or appropriate to comply with the law, enforce our site policies or to protect our rights and the rights of others (including matters related to property and safety). However, non-personal identifiable information may be provided to other parties for marketing, advertising and other uses.

Online Account Profiles:
Your personal information is protected by the password you created when you registered for an account on this Site. All My Account passwords are encrypted for your safety. You're able to change both your email address and password at any time by logging into your account. Please keep this password confidential. If you forgot your password, click Forgot Password and follow the instructions to reset your password. KMD Tuning representatives cannot access your password so we will never ask you for it.

Intellectual Property & Copyrights:
You may download or copy the contents and other downloadable material displayed on the site for personal use only. No right, title or interest in any downloaded material or software is transferred to you as a result of any such downloading or copying. You may not reproduce (except as noted above), publish, transmit, distribute, display, modify, create derivative works from, sell or participate in any sale of, or exploit in any way, in whole or in part, any of the contents, the Site or any related software and material of the like.

Site Security:
Users are prohibited from violating or attempting to violate the security of the site, including without limitation:
(a) accessing data not intended for such user or logging onto a server or an account which the user is not authorized to access; (b) attempting to probe, scan or test the vulnerability of a system or network or to breach security or authentication measures without proper authorization; (c) attempting to interfere with service to any user, host or network, including without limitation, via means of submitting a virus to the site, overloading, flooding, spamming, mail-bombing, crashing or the like; (d) sending unsolicited email, including promotions and/or advertising of products or services; or (e) forging any TCP/IP packet header or any part of the header information in any email or newsgroup posting.
Violations of system or network security may result in civil or criminal liability. You agree not to use any device, software or routine to interfere or attempt to interfere with the proper working of this site or any activity being conducted on this site. You further agree not to use or attempt to use any engine, software, tool, agent or other device or mechanism (including without limitation: browsers, spiders, robots, avatars or intelligent agents) to navigate or search this site other than the search engine and search agents available from KMD Tuning on this site and other than generally available third party web browsers.

Notification of Changes & Consent:
If we decide or find it necessary to change our Privacy Policy to remain in compliance, we will post those changes so users are always aware of what information we collect, how we use it, and under what circumstances (if any) we disclose it. We will use information in accordance with the Privacy Policy under which the information was collected. Users will be notified if at any point we decide to use personally identifiable information in a manner different from that stated at the time it was collected.
If you have any questions regarding our Privacy Policy you may contact us by calling 201-773-9171 or emailing [email protected].

BY USING THIS SITE, WWW.KMDTUNING.COM, YOU (THE USER) CONSENT TO OUR PRIVACY POLICY.