AWE Tuning S-Flo Intake System
Go Back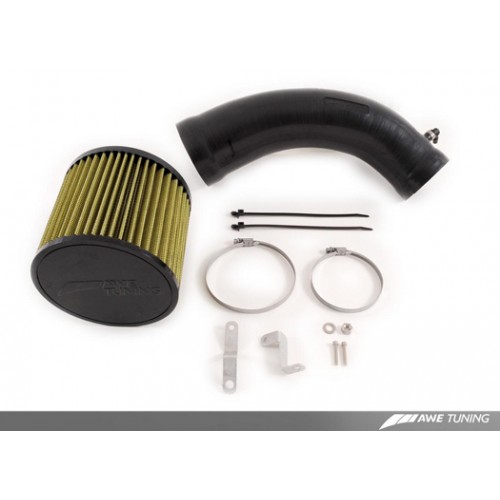 Product Information
The AWE Tuning S-FLO Intake was engineered to improve the 4.2L's ability to draw in cool air while creating impressive power gains.
The AWE Tuning 4.2L S-FLO Intake uses a high flow,4 ply Nomex, fluorosilicone lined, steel wire reinforced silicon air tube to replace the restrictive factory hose. This high flow silicone tube allows cool air to travel freely to the motor. This specifically designed hose is engineered to have optimal flow geometry through the inlet, center section, and outlet of the tube. Furthermore, the silicone hose utilizes a molded lip to ensure a proper seal on both the S-FLO Carbon (or factory airbox) and throttle body for longevity and reliable performance.
The S-FLO Intake includes all necessary installation hardware, and the proprietary S-FLO Filter.
Installation Instructions for the AWE Tuning 4.2L S-FLO Intake