AWE Tuning F3X Midpipe
Go Back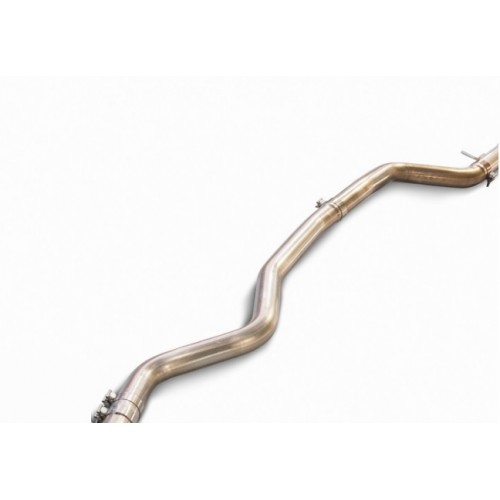 Product Information
The AWE Tuning Performance Mid Pipe
The AWE Tuning Performance Mid Pipe is a non-resonated piece that removes the factory resonated section and replaces it with straight through 3" T304 stainless steel tubing.
Important fitment notes:
All products are confirmed to fit both RWD and X Drive vehicles.
As exhaust gases exit the engine and flow into an AWE Tuning 180 Technology™ equipped resonator, they pass through strategically located ports, and into reflection chambers. Sound waves, carried by these exhaust gasses, bounce off the walls of the reflection chambers. By controlling the size and location of the ports and the chambers, we also control when the sound waves exit the chambers. The specific timing of when the reflected sound waves rejoin the main exhaust flow creates a one-hundred-and-eighty-degree out-of-phase sound wave that cancels out problematic frequencies.