P3 Cars Boost Gauge
Go Back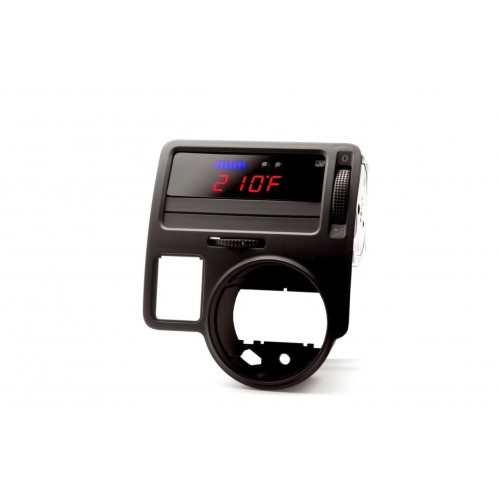 Product Information
P3 Boost gauge
Hard-wires in to power and ground and requires analog tubing to be run and connected to intake / charge pipe

(does not plug into OBD2 port)

Boost and vacuum with peak recall

Battery voltage readout and quick-check even when the vehicle is shut off

Manual dimmer with optional auto-dim feature

Can be configured for both constant power and switched power installations

Includes digital display, power supply unit (with integrated 80psi analog boost sensor), vacuum tubing, wiring harness and related hardware

(does not include boost tap)
OEM vent option
We install the display in an OEM vent to make your install even easier.
The P3 Boost gauge is an entry level digital boost gauge that retains the clean OEM look of your vehicle's interior. This gauge gets hard-wired to power and ground and is then tapped into your intake or charge pipe for a direct boost reading up to 80psi using it's integrated analog boost sensor. With peak recall and battery check all in the same streamlined display, this offers much more than your average boost gauge.
Standard gauge (without vent option) REQUIRES the Jetta style vents, which fit both Jetta and Golf GTI cars. If you have a Golf / GTI You must use the Jetta style vent as shown in the photo above, or choose the vent-preinstall option.