ST Adjustable Lowering Springs
Go Back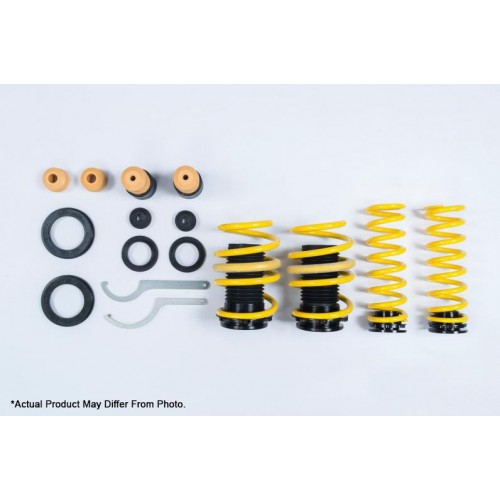 Product Information
Always the perfect lowering – without compromises
The all new ST Adjustable Lowering Springs are now available for a variety of cars. The innovative ST Adjustable Lowering Springs allow you to individually adjust the ride height of your vehicle unlike a traditional lowering spring which leaves you stuck with single pre-determined drop. Available for vehicles with or without electronic or adaptive suspension systems, the innovative design allows you to retain full functionality of your factory options while custom tailoring the height of your car!
KW Quality – exclusively for ST suspensions
The ST adjustable lowering springs benefit from our many years of experience in the development and production of suspension components for motorsport and the street. Our ST adjustable lowering springs are made of high-quality spring steel and with the final powder coating, they are extremely weather-resistant.
Features:
Improvement of the optics

Vehicle-specific spring rate

Made of chrome-silicon-steel

Individual height-adjustment

Increased handling

Multiple tempered

Suitable for adaptive suspensions

Produced in OEM quality

Epoxy coated
Front Lowering: 0.6-1.8in
Rear Lowering: 0.6-1.8in