Unitronic Stage 1 Software for RS3 8V
Go Back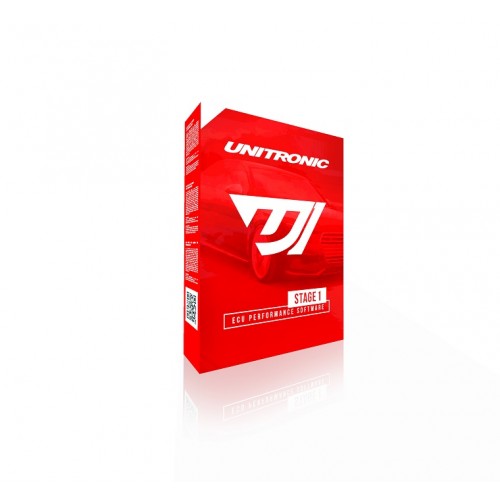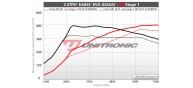 Product Information
ECU Stage 1 Software
Stock Power : 400HP / 354LB-TQ Unitronic Stage 1 : 476HP / 469LB-TQ
91 OCTANE / 95 RON GAS
HP +76 TORQUE +115
Performance Software Precisely Engineered for a completely stock car. Performance Software for your ECU Box Code is subject to availability.
Flashed directly through the (OBDII) Diagnostic port of your vehicle (10-15 minutes).
This vehicle has added support through UniCONNECT+ which allows you to program your own vehicle right in your own garage.
Learn More
Engineered with Strict Industry Standards
With over 10 years of experience with Bosch and Siemens engine management systems and calibrations, Unitronic is able to utilize its expertise, industry leading tools and equipment to ensure an optimal calibration; delivering maximum performance, while maintaining complete OEM-like reliability and drivability.
Extensively Tested Under Various Driving Conditions
Development begins using Unitronic's in-house Maha Chassis dyno housed in an environmentally controlled cell; closely monitoring a plethora of operational data, utilizing industry leading calibration tools and resources. Beta calibrations are then tested in street and track scenarios, using multiple cars under various driving conditions. This engine calibration strategy ensures Unitronic Performance Software delivers maximum performance, OEM-like drivability and reliability anywhere in the world. Unitronic Performance Software is only released to its Clients once development is thoroughly completed in accordance to Unitronic's strict standards.

Factory Safety Limiters Retained
OEM "fail safes" are retained within the ECU calibration. Close monitoring of all operation parameters ensures that engine operation stays within factory components limits, resulting in reliability.

Optimized Responsiveness, Smoothness, Drivability, and Comfort
Unitronic's ECU calibrations are engineered to improve engine response and reduce low-end lag. Unitronic's Performance Software has gained worldwide recognition and is well known for its broad powerband, with smooth power delivery, maximizing responsiveness and "area under the curve", under normal and hard acceleration.

Optimized Maximum Output
Unitronic's ECU Calibrators deliver the maximum power output while staying within the operational limits of the factory engine and drivetrain components. Specifically, this results in the highest engine performance without sacrificing the reliability of the engine, turbocharger, or other engine and drivetrain components.

Power Delivery Perfectly Optimized Throughout the Power Band
Aligned with the OEM strategy, the calibration is designed to offer a large flat torque plateau to provide a smooth and linear power band. Maximum torque output is achieved sooner and maintained longer which creates a broader torque plateau and greater area under the curve. This results in an improved acceleration and optimal engine operation.

Improved Fuel Efficiency
Optimized timing and injection in cruising condition allows for an improved fuel efficiency, under normalized driving conditions.

Ignition Timing Precisely Calibrated for Higher Octane Fuel
Engine calibration optimized to take advantage of higher fuel quality to extract maximum energy from the combustion. Therefore, when using a higher octane fuel, more power and better fuel efficiency will be achieved.

Speed Governor Removed
Vehicle speed limiter within ECU is removed. (Subject to transmission rotational speed limit.)