Unitronic Stage 1 DSG Software for DQ500
Go Back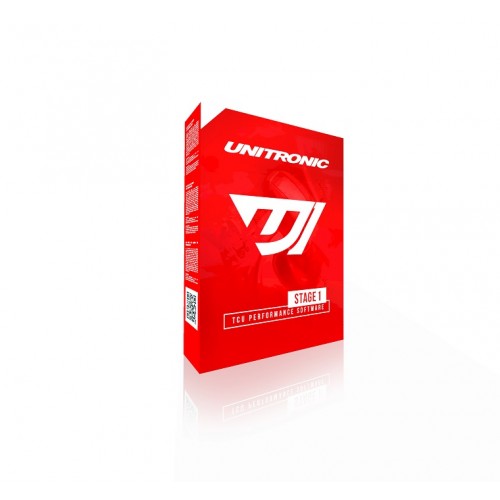 Product Information
Flashed directly through the (OBDII) Diagnostic port of your vehicle (10-15 minutes).
This vehicle has added support through UniCONNECT+ which allows you to program your own vehicle right in your own garage.
Learn More
End-User Programmable with UniCONNECT+
Flash your TCU from the comfort of your own home or garage. Within minutes (approximately 70-seconds to be exact on this platform), you'll be enjoying an entirely transformed driving experience.

Optimized D & Sport Modes
D-mode is optimized for everyday daily driving and economy, while S-mode is optimized for faster acceleration.

Dual Setpoint Adjustable Launch Control
Unitronic has adjusted the launch control RPM setpoints to allow for quicker acceleration off the launch control. Dual-stage launch control allows users to choose between two different launch control RPM setpoints based on the current conditions observed. (surface conditions, tires, etc.) Launch Control Setpoint 1 is activated at 100% pedal position, without engaging the kick-down switch. Launch Control Setpoint 2 is activated at "110%" pedal position. (100% pedal position with the kick-down switch engaged)

Quicker Gear Shifts
Unitronic's TCU Performance Software calibration enhances the gear shift speeds making them up to 70% quicker.
Brand:
Unitronic
Product Code:
UNITSTG1-DQ500