Unitronic Stage 2 ECU & DSG Stage 2 Software Combo
Go Back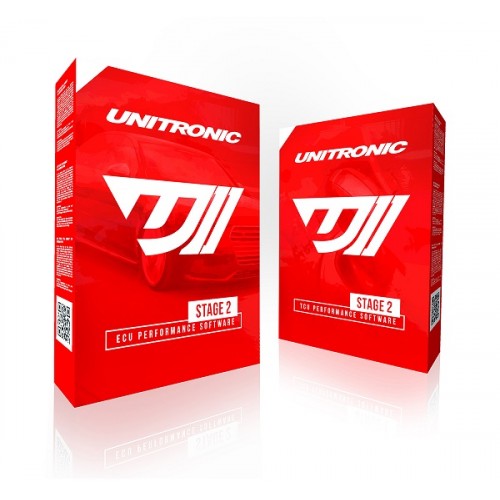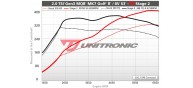 Product Information
Combo Discount! Save $150
ECU Stage 2 Software
Stock Power : 292HP / 280LB-TQ Unitronic Stage 2 : 397HP / 368LB-TQ
93 OCTANE / 98 RON GAS
HP +105 TORQUE +88
Performance Software Precisely Engineered for a completely stock car. May not be available for all ECU IDs.​
Installation
Flashed directly through the (OBDII) Diagnostic port of your vehicle (10-15 minutes).​
UniCONNECT+
This vehicle has added support through UniCONNECT+ which allows you to program your own vehicle right in your own garage. Learn More​
Features
Engineered with Strict Industry Standards

Extensively Tested Under Various Driving Conditions

Factory Safety Limiters Retained

Engine Temperature Protection (Rev Limit based on Engine Coolant Temperature)

Optimized Responsiveness and Drivability

Optimized Smoothness and Driving Comfort

Power Delivery Perfectly Optimized Throughout the Power Band

Improved Fuel Efficiency

Speed Governor Removed
Required Hardware
Recommended Hardware
DSG Stage 2 Software
End-User Programmable with UniCONNECT+
Flash your TCU from the comfort of your own home or garage. Within minutes (approximately 70-seconds to be exact on this platform), you'll be enjoying an entirely transformed driving experience.

Optimized D & Sport Modes
D-mode is optimized for everyday daily driving and economy, while S-mode is optimized for faster acceleration.

Dual Setpoint Adjustable Launch Control
Unitronic has adjusted the launch control RPM setpoints to allow for quicker acceleration off the launch control. Dual-stage launch control allows users to choose between two different launch control RPM setpoints based on the current conditions observed. (surface conditions, tires, etc.) Launch Control Setpoint 1 is activated at 100% pedal position, without engaging the kick-down switch. Launch Control Setpoint 2 is activated at "110%" pedal position. (100% pedal position with the kick-down switch engaged)

Quicker Gear Shifts
Unitronic's TCU Performance Software calibration enhances the gear shift speeds making them up to 70% quicker.
* UniConnect+ is required to install the software.
Brand:
Unitronic
Product Code:
UNISTG2COMBO-MK7.5R