Unitronic Stage 2 ECU & DSG Stage 1 Software Combo
Go Back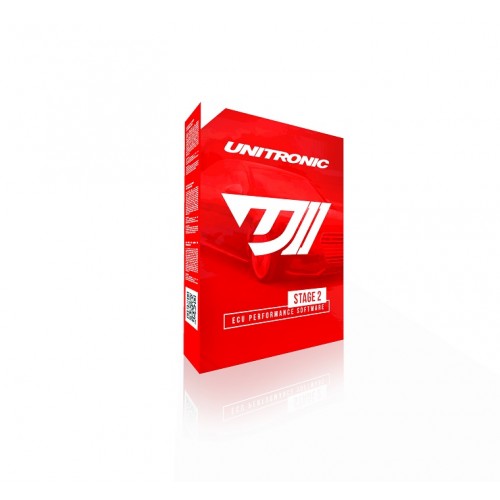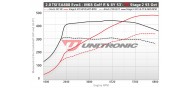 Product Information
Combo Discount! Save $150
ECU Stage 2 Software & DSG Stage 1 Software
Stock Power : 306HP / 295LB-TQ Unitronic Stage 1+ : 470HP / 431LB-TQ
93 OCTANE / 98 RON GAS
HP +164 TORQUE +136
Performance Software optimized for use with 93 octane / 98 Ron fuel and basic hardware bolt-ons. The 8Y S3 Stage 2 Software from Unitronic safely increases power and torque allowing users to enjoy their vehicles to the fullest on the street or on the track without reliability headaches.
Installation
Flashed directly through the (OBDII) Diagnostic port of your vehicle (10-15 minutes).​
UniCONNECT+
This vehicle has added support through UniCONNECT+ which allows you to program your own vehicle right in your own garage. Learn More
Features
Optimized Responsiveness, Smoothness, Drivability, and Comfort

Ignition Timing Precisely Calibrated for Higher Octane Fuel

Optimized Maximum Output

Factory Safety Limiters Retained

Power Delivery Perfectly Optimized Throughout the Power Band

Speed Governor Removed

Improved Fuel Efficiency

Engineered with Strict Industry Standards

Extensively Tested Under Various Driving Conditions
Required Hardware
Upgraded Downpipe (coming soon from Unitronic)
DSG Stage 1 Software
Performance Software for your TCU Box Code is subject to availability.

At the moment, only DQ381.2 gearboxes with BLvXXXX0301 are currently tuneable through the OBD2 port with support for the newer TCUs with BLvXXXX0401 in the works.

If you have a vehicle with the latter TCU, Unitronic offers both Stage 1 and Stage 1+ ECU Performance Software suitable for safe use with the stock TCU calibration in a limited torque format with Stage 1+ for 93oct on a MK8 Golf R or 8Y S3 making up to 430HP/377LB-FT.

Once support is unlocked for the latter TCU types, you'll be able to purchase our TCU Performance Software with the standard $150 DSG Combo Discount, and use our Stage 1 and Stage 1+ ECU Calibrations engineered for use with our Stage 1 TCU Calibrations to unleash your vehicle's full potential.
Features
End-User Programmable with UniCONNECT+
Flash your TCU from the comfort of your own home or garage. Within minutes (approximately 70-seconds to be exact on this platform), you'll be enjoying an entirely transformed driving experience.

Increase Clutch Pressure Supporting Up To 600NM
Clutch clamping pressure increased in order to meet the power demands of Unitronic Stage 1/1+ and Stage 2 ECU Calibrations.
Optimized D & Sport Modes
D-mode is optimized for everyday daily driving and economy, while S-mode is optimized for faster acceleration.

Advanced Torque Management
Unitronic has calibrations available for limited torque and full torque levels when Launch Control (AMAX) is engaged. Limited (low) torque calibrations will limit torque in 1st gear, which is ideal and optimized for use on true street prepped car launching on an unprepped street-like surface with street tires with little to no drivetrain upgrades. Full torque calibrations will provide maximum torque for launching in ideal conditions like on a prepped/glued race track surface with drag radials or slicks and using drivetrain upgrades like a Dogbone Mount.

Quicker Gear Shifts
Unitronic's TCU Performance Software calibration enhances the gear shift speeds making them up to 70% quicker.

Gear Display Enabled in D and S Mode
Gear Display is enabled, allowing the driver to see the current gear in both D- and S-mode on the Virtual Cockpit / MFD.(D1, D2, etc. & S1, S2, S3, etc.)

Speed Governor Removed
Vehicle speed limiter within ECU is removed. (Subject to transmission rotational speed limit.)

Dual Setpoint Adjustable Launch Control
Unitronic has adjusted the launch control RPM setpoints to allow for quicker acceleration off the launch control. Dual-stage launch control allows users to choose between two different launch control RPM setpoints based on the current conditions observed. (surface conditions, tires, etc.) Launch Control Setpoint 1 is activated at 100% pedal position, without engaging the kick-down switch. Launch Control Setpoint 2 is activated at "110%" pedal position. (100% pedal position with the kick-down switch engaged)
* UniConnect+ is required to install the software.
Brand:
Unitronic
Product Code:
UNISTG2COMBO-S38Y_EVO4