Unitronic Carbon Fiber Intake System With Turbo Inlet for B9 RS4/RS5 2.9TFSI
Go Back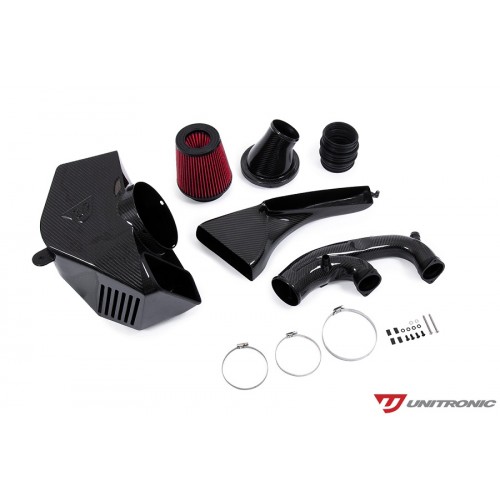 Product Information
This Carbon Fiber Intake System and Turbo Inlet for the B9 and B9.5 Audi RS 4 and RS 5 is designed to dramatically improve airflow with gains of up to 38% over the factory equipment while supporting both the stock turbochargers and hybrid turbochargers via Unitronic's clever 48mm and 51mm adapter rings.

As with all Unitronic Intake Systems, this unit provides improved throttle response, seamless integration and perfect fitment while greatly enhancing turbo induction sounds. Its stunning 2/2 twill carbon fiber weave adds a striking presence in the 2.9TFSI engine bay as well.
Features / Benefits
2/2 Twill prepreg carbon fiber weave

Autoclave construction

Modular adapter rings (48mm or 51mm) for stock turbochargers or TTE720 hybrid turbochargers

EPDM couplers

High-quality stainless steel hose clamps

Direct bolt-on fitment with OEM Mounting Locations & EPDM mounting grommets

Smooth airflow transitions

Proven airflow gains
Hardware Included
Unitronic Carbon Fiber Airbox

Carbon Fiber Air Duct

Carbon Fiber Transition Tube

Carbon Fiber Turbo Inlet

EPDM Flex Coupler

6" Tapered Cone Air Filter

All Necessary Hardware
Optimized Airflow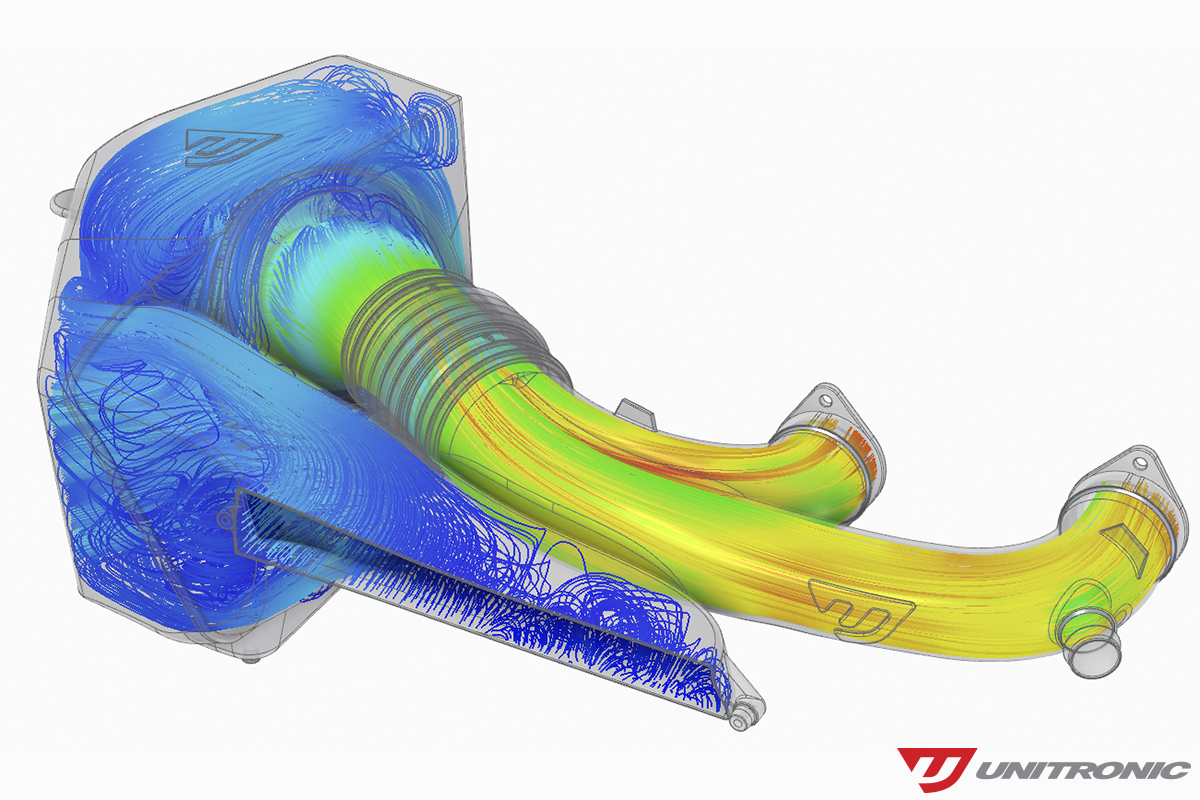 To validate its form through function; Unitronic engineers strategically used CFD to maximize the efficiency of this Intake System. After countless hours of test fitments and product validations through several iterations, the result is a design that maximizes the room available in the engine bay while exhibiting smooth volumetric transitions where every facet is effectively executed for form and function.
Proven Airflow Gains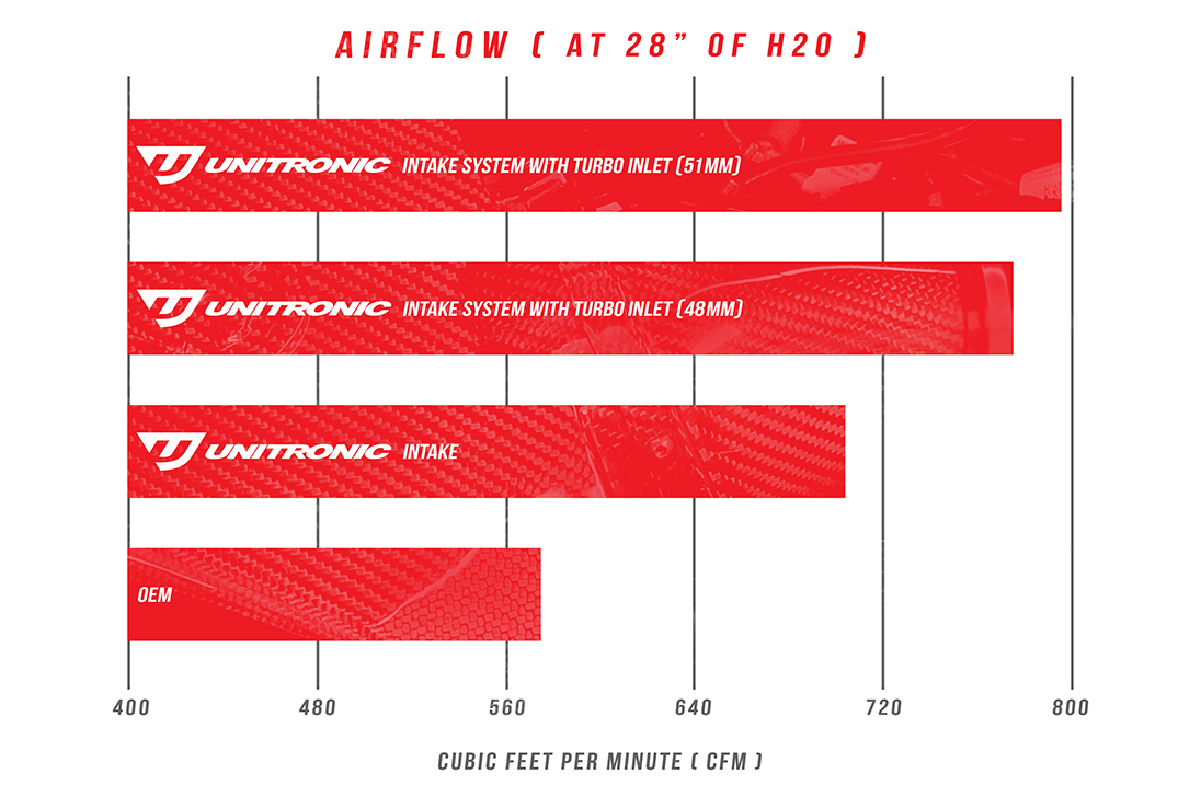 Unitronic Hardware Engineers carefully benchmarked the OEM Audi RS5 intake and turbo inlet versus the Unitronic Intake and Turbo Inlet in a controlled environment using our in-house Superflow SF-1020 flow bench. Our team observed massive air flow gains of up to 38% with the Unitronic Intake and Turbo Inlet. This drastic air flow improvement allows the turbochargers to work more efficiently and achieve target boost with less stress resulting in improved reliability.
Improved Aesthetics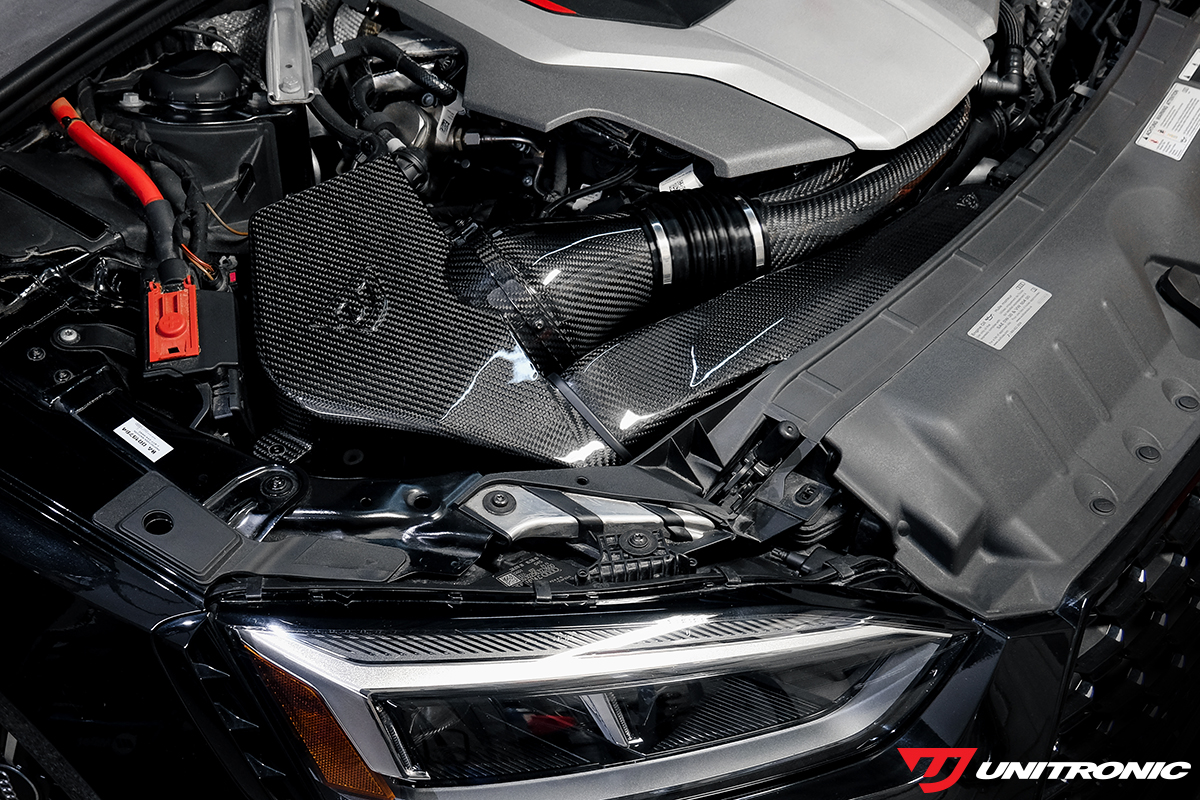 Constructed of premium Carbon Fiber materials, this complete Intake System offers superior fit and finish, retaining the factory mounting locations and simplifying the installation process using our very own mounting grommets.
High Quality EPDM Couplers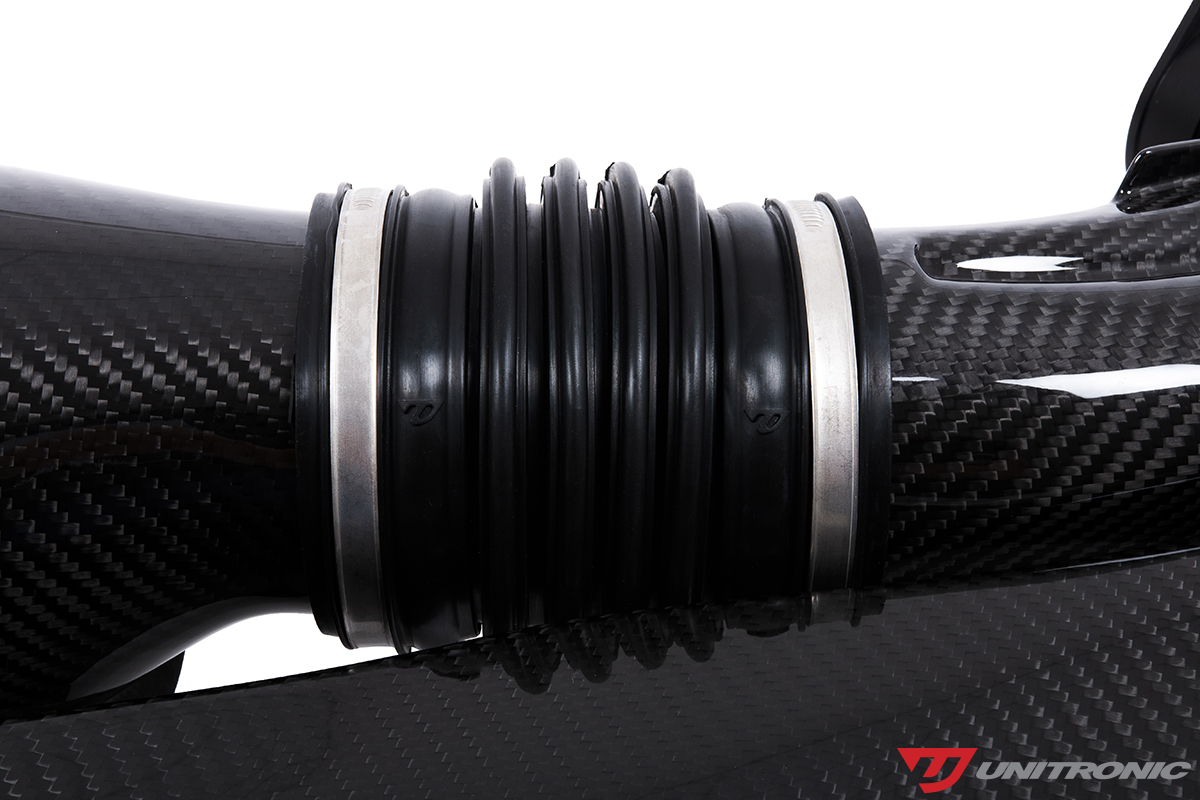 High quality EPDM couplers are utilized in order to allow ample tolerance for engine movement on an item that is both affixed to a dynamic engine and a rigid chassis instead of using traditional rigid silicone.