Unitronic Intercooler for MQB Tiguan 2.0 TSI Gen3B
Go Back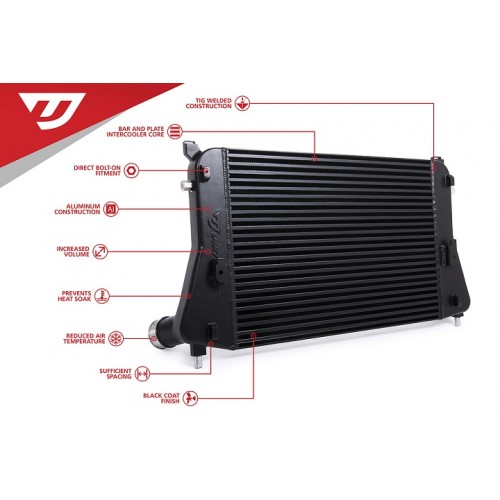 Product Information
Unitronic's Intercooler Upgrade for the MQB Tiguan 2.0TSI Gen3B is a direct OEM replacement kit with the ability to support 600HP and more! Featuring a massive 23.5" x 2" x 16.5" bar and plate intercooler core made from T5052 aluminum, T6061 cast aluminum end tanks, proprietary internal fin and louver configuration, and a TIG welded construction.

Unitronic's Intercooler Upgrade will resist heat-soak and provide optimal and efficient cooling in any driving condition.
Features / Benefits
Highly efficient bar & plate intercooler core constructed of T5052 Aluminum

Drastically reduces charge air temperature for cooler, more dense air

Significantly more resistant to heat-soak

Over 60% more volume than OEM intercooler

Built-in oil cooler hangers

T6061 cast Aluminum end tanks

Direct OEM replacement; no bumper, radiator support, or other trimming required.
Hardware Included
Unitronic Direct Fit Intercooler for MQB Tiguan 2.0TSI Gen3B

Installation Hardware
Recommended Software
Product Design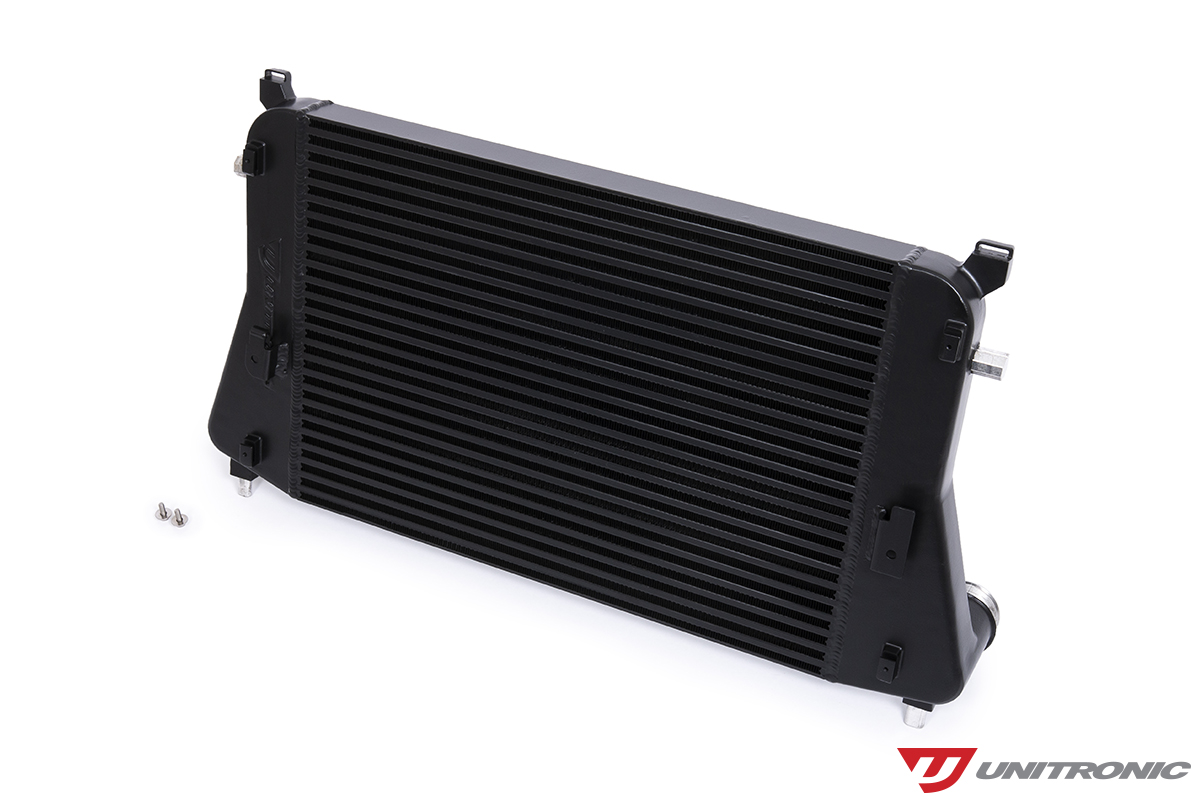 All of Unitronic's Performance Hardware products are designed using our in-house 3D Scanner, engineering software suites, and data acquisition tools. With these industry leading resources in-house at our disposal, design aspects and fitment tolerances can be extremely precise; up to four one-thousands of an inch (0.004"), often times more precise than manufacturing equipment can ensure, resulting in maximum fitment precision on each and every product. After platform constraints and OEM components are 3D scanned, all data is imported into our engineering and modeling software, where we can observe and interact with the parameters to design an upgraded performance product to fit the OEM constraints perfectly, while ensuring the technical aspects relating to performance and engineering principles are deployed. These elements combined allow for less development prototyping, faster validation, and strict quality control.
Core & End Tanks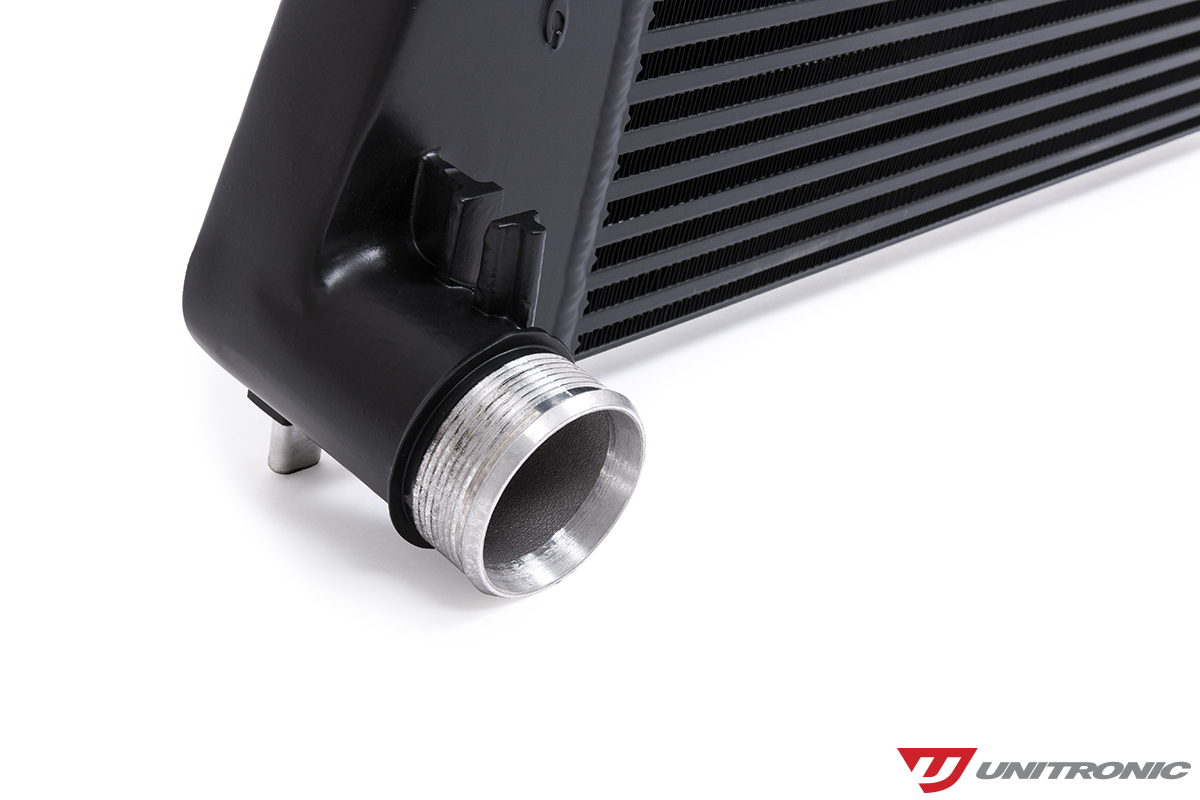 Unitronic's bar and plate intercooler core is constructed of T5052 Aluminum featuring a unique staggered and louvered fin configuration to maximize efficiency, significantly reducing charge air temperatures allowing for cooler, more dense air to be ingested by the engine; ultimately resulting in an increase in engine performance. When intake air temperatures reach a specific threshold, the engine control unit begins to compensate to account for the air temperature, resulting in a decrease in performance. Unitronic's core has 64% more volume than stock measuring 23.5" x 2" x 16.5", allowing for a greater volume of air to exchange heat, which, combined with a proper fin configuration, allows for maximum efficiency and reduction in heat-soak thresholds without producing a significant pressure drop.